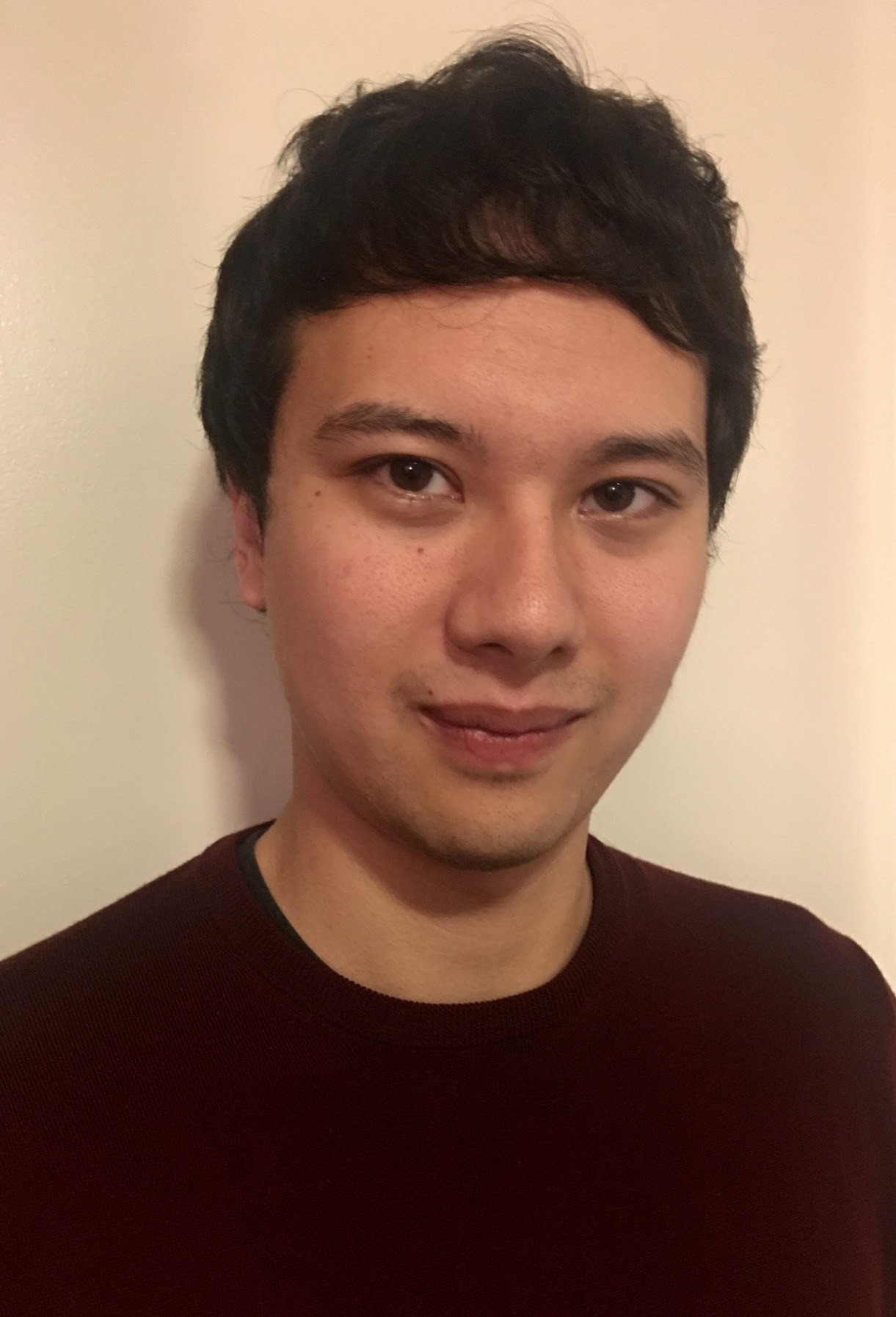 Frederic Koehler
Hi! I am currently at Stanford University as a Motwani Postdoctoral Fellow. Right before, I was a research fellow in UC Berkeley's Simons Institute in the Program on Computational Complexity of Statistical Inference. I received my PHD in Mathematics and Statistics from MIT, where I was coadvised by Ankur Moitra and Elchanan Mossel, and before that I received my undergraduate degree in Mathematics at Princeton University. My current research interests include computational learning theory and related topics: probability theory, high-dimensional statistics, optimization, related aspects of statistical physics, etc. In particular, I am very interested in learning and inference in graphical models.
To reach me: [first initial][last name]@stanford.edu
Publications and Preprints
Chronological
Subject
Generalization theory and function classes
Learning algorithms
Sampling and variational inference
Scheduling algorithms
Busy Time Scheduling on a Bounded Number of Machines, joint with Samir Khuller. Algorithm and Data Structures Symposium (WADS) 2017. (Full Version, slides)
Optimal batch schedules for parallel machines, joint with Samir Khuller. Algorithm and Data Structures Symposium (WADS) 2013.
In most cases, authors are listed in alphabetical order, following the convention in mathematics and theoretical computer science.
Notes
A Note on Minimax Learning of Tree Models. Superceded by Appendix to "Chow-Liu++: Optimal Prediction-Centric Learning of Tree Ising Models."